Knoq Cares – Week 1 Update
Two weeks ago we announced that while this crisis persists, Knoq will work with organizations like the Greater Boston Food Bank, the Food Equality Initiative and Kroger to make sure that no one goes hungry during this time. Through our Knoq Cares initiative, our Knoqers are stocking shelves, delivering groceries and doing other essential tasks to help those most in need.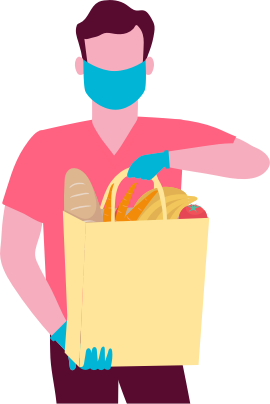 We started Knoq Cares for three reasons:
1

Our team: While many companies are experiencing layoffs, we figured out how to not only retain our team, but grow as well. We are now in the process of hiring 90 new Knoqers to join our team.

2

Our community: Our mission statement is "neighbors helping neighbors". Our neighbors have never needed help as much as they do now. We are making sure that society's most vulnerable get groceries and essential items during this pandemic.

3

Our mission: Knoq builds technology for neighborhood outreach. In normal times, our neighborhood representatives talk to their neighbors about products and services that can make their lives better. Now, our Knoqers are helping these people get food . Long-term, our neighbors will remember that we were the neighbors that helped during their time of need.
By the Numbers
Now that we are now one week into having our Knoqers actively work on Knoq Cares, in the spirit of community service and full transparency, we wanted to share an update.
3
New Non-Profit Partners
104
Hours Worked by 6 Knoqers
644
Families Helped
*Stats are from the days March 30 – April 3
Wins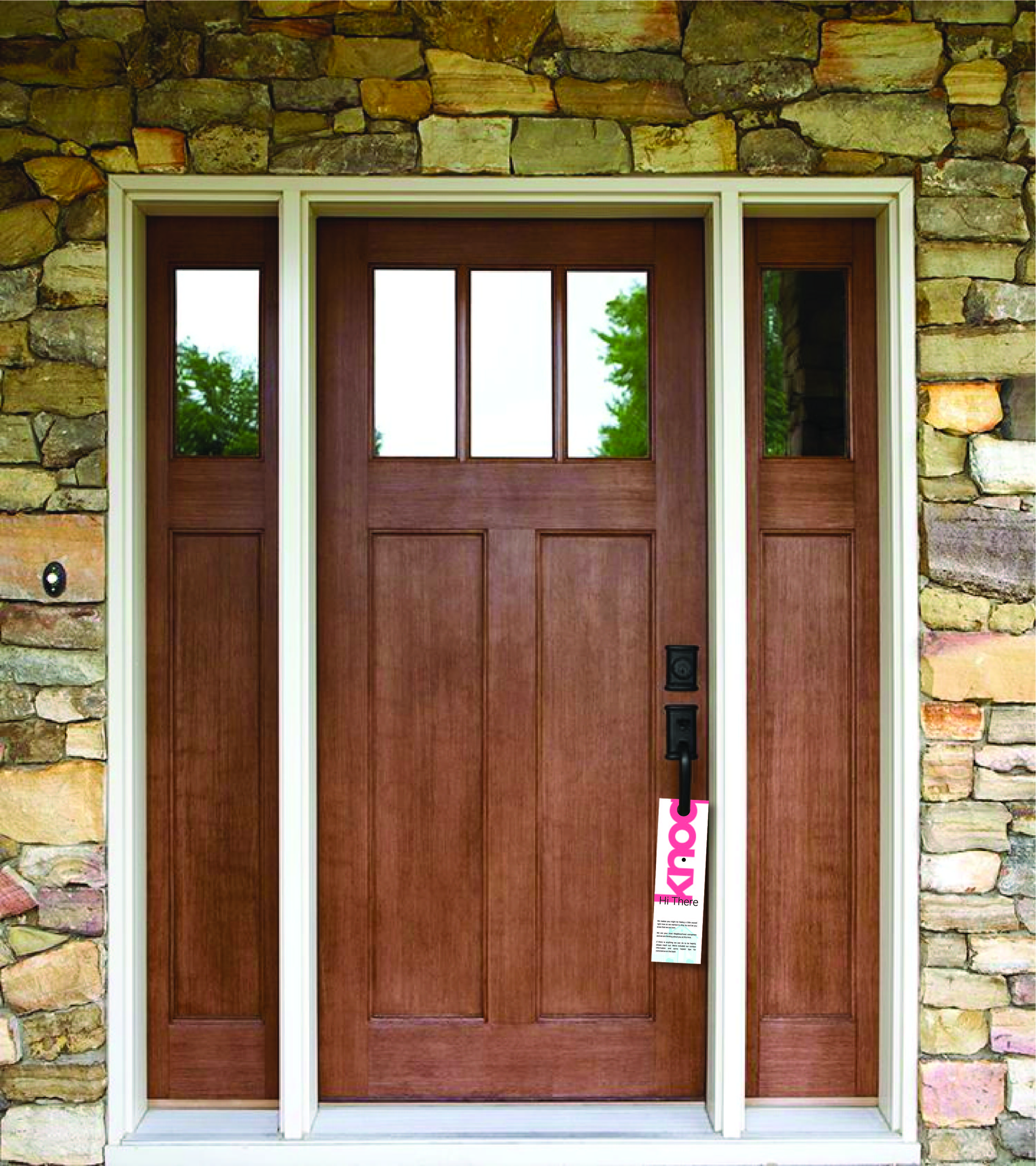 New Partners: This week we partnered with 3 more companies and non-profits—the United Way, Kroger and Kipp KC. Each is an amazing organization with different ties to its community. The United Way (Utah) is providing phone support to people who need help, Kroger is stocking and delivering groceries all over the country and Kipp is using school buses to deliver food to students who recieve free or reduced-cost lunches. We are proud to be working with each of them.
More Knoqers Join Our Efforts: We onboarded our first 4 Knoq Cares Representatives! Not only are we keeping our own team employed, we have also been training new Knoq Cares Representatives via Zoom and our platform. Learn more about becoming a Knoq Cares Representative here.
Door Hanger Sponsors: We brought on 4 corporate sponsors for our door hanger program. BarkBox, Vivint, Fluent and ReeceNichols, are also passionate about serving our communities during this time. They are joining Knoq on a "door hanger" that we are leaving with our deliveries explaining how to safely dispose of grocery packaging and other tips about how to keep stay safe.
SLC Launch: We started hiring for our Salt Lake City team! We had planned to roll out Salt Lake City in April and then thought we'd have to pause due to COVID-19, but we have persevered. Thanks to our partnerships with Kroger and United Way we are starting now and can't wait to see our team grow.
Challenges
Hiring: Our biggest challenge right now is hiring to keep up with the needs of our partners. 6.6 million people filed for unemployment this month and they need food and support. We are doing group interviews every day (2 PM and 6 PM) and we can onboard and train via Zoom immediately. Our focus is on getting the word out. We need to hire 30 people in each of our cities (Boston, Kansas City and Salt Lake City) immediately. Knoq Cares Representatives are paid $20/hour ($15 base + $5/hour hero pay) with benefits. Please share the word by sharing this link.
Safety: Like every essential business operating right now, Knoqer safety is our top priority. We have been following state advisories and the CDC and updating our guidelines daily. When a Knoqer is hired, we deliver a package to their home with guidance on how to stay safe and we reiterate this guidance in their onboarding and weekly trainings.
Taking Care of our Knoqers: When we pivoted to Knoq Cares, we knew that some of our Knoqers would not feel comfortable or not be able to help right now. We believe in doing right by our team so we offered severance to those who were not able to continue with Knoq Cares so that they could get the unemployment benefits they need. The vast majority of Knoqers chose to stay on with our team and we are so proud of all of them—no matter their decision.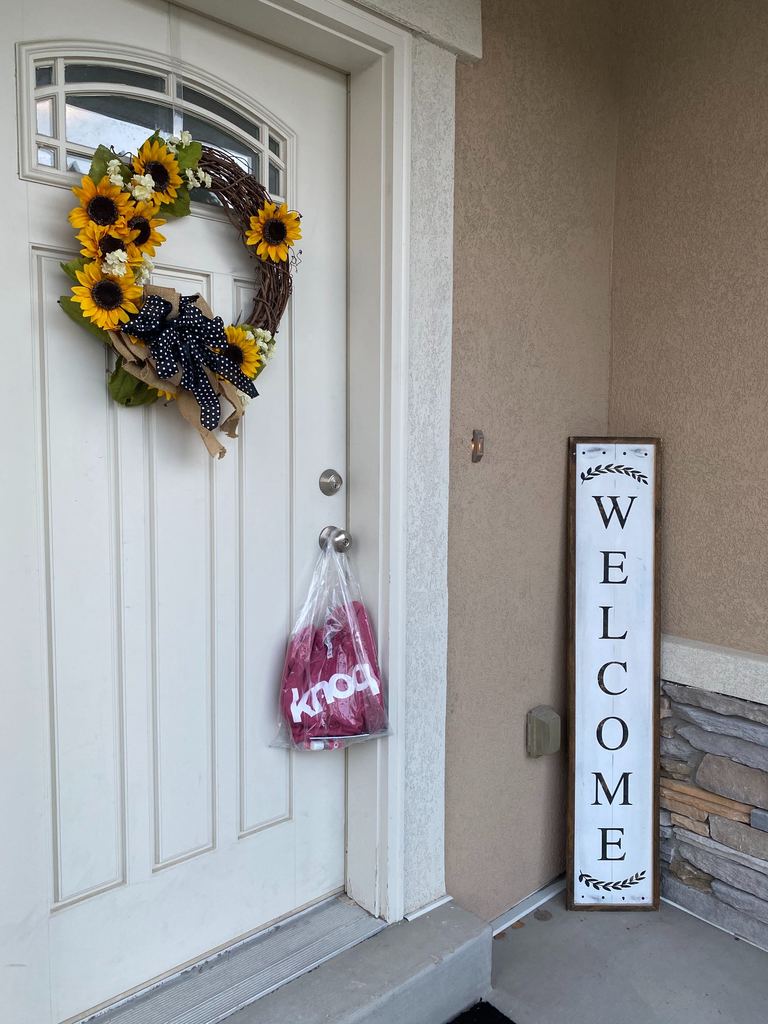 Changes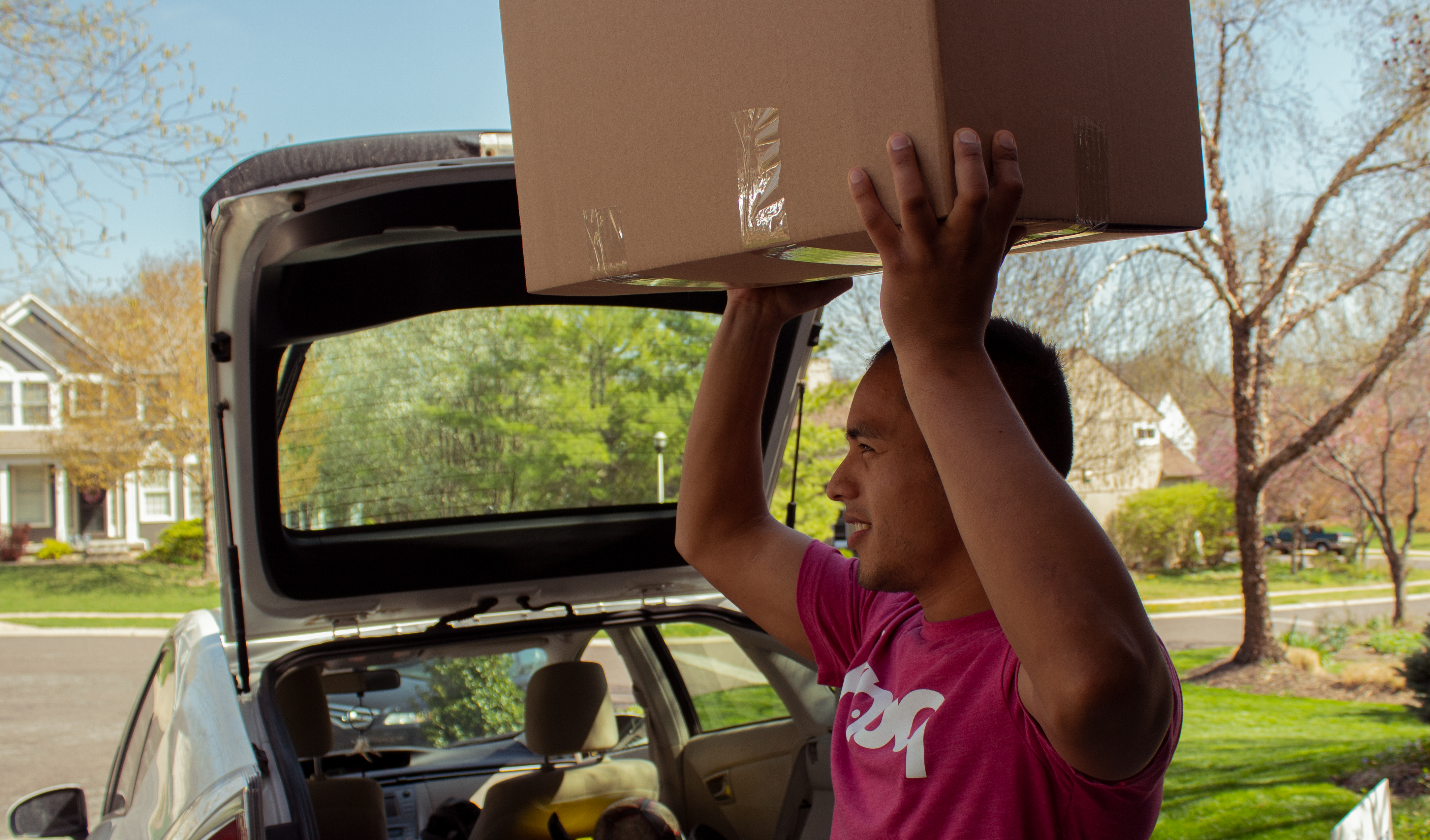 We are The Helpers: We are moving fast! In the 2 weeks since we started this program, a lot has changed in the world. We think our teammates are heroes so we have raised their hourly rate by $5 to $20/hour. We have nothing but respect and admiration for our Knoqers. As Mr. Rogers famously said, "When I was a boy and I would see scary things in the news, my mother would say to me, "Look for the helpers. You will always find people who are helping."